The Spurs Youth Basketball League (formerly the Spurs Drug-Free League) was founded in 1990 by Spurs head coach Gregg Popovich and Kids Sports Network president/founder Frank Martin to promote recreational youth basketball in economically disadvantaged areas of San Antonio.
Since then, more than 420,000 children and coaches have participated in the league. Each year, SYBL offers thousands of young people from primarily lower income neighborhoods the opportunity to join together with other youth and improve their athletic skills while learning teamwork, cooperation, respect, and discipline in a positive and safe environment. The innovative programming and anti-drug efforts of the league earned President George H. W. Bush's Point of Light Award in 1992.
The Spurs Youth Basketball League, presented by Pizza Hut, is funded by Spurs Give which underwrites the cost of player and coach jerseys, background checks, and coaches' trainings held by Positive Coaching Alliance, marketing, and administration.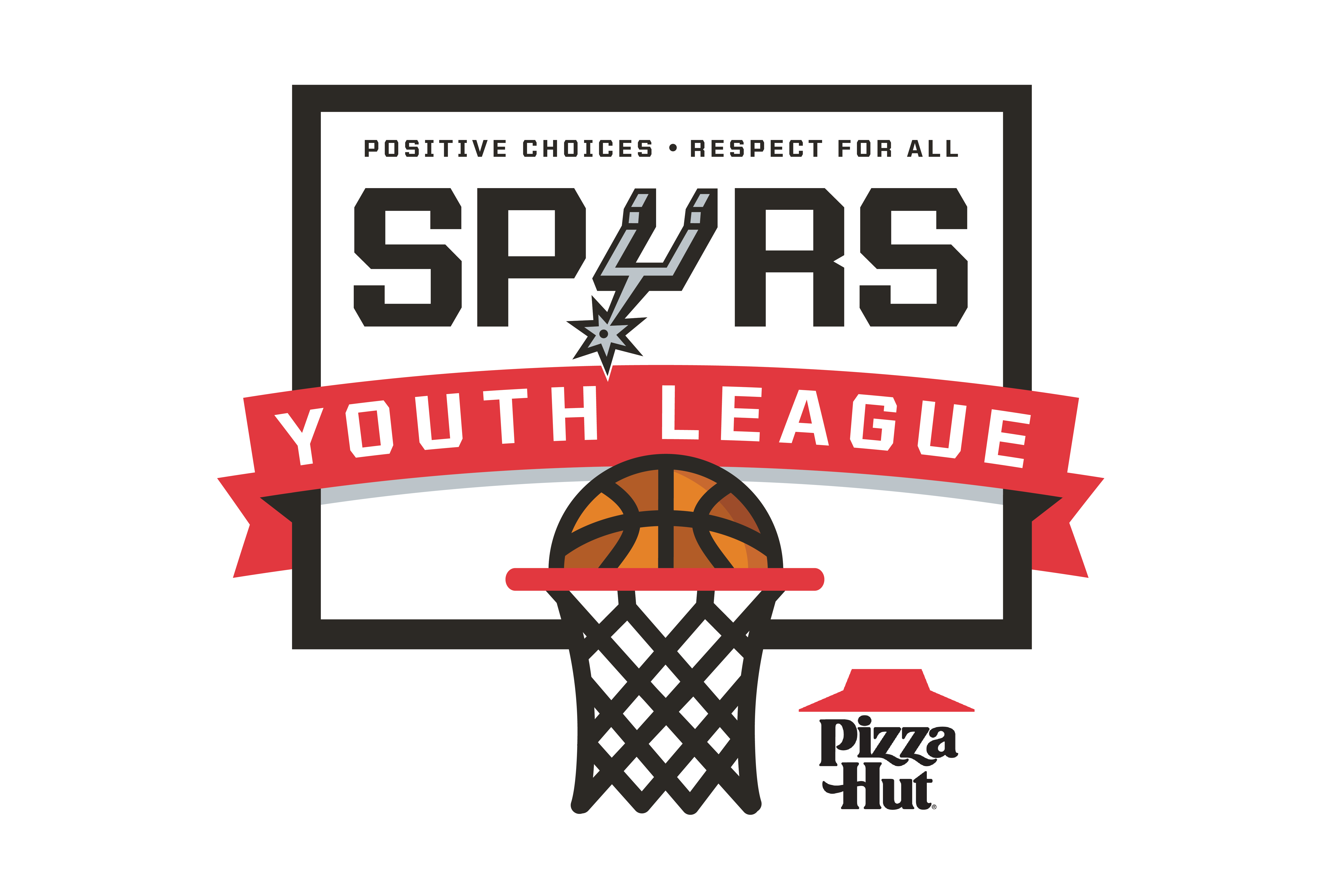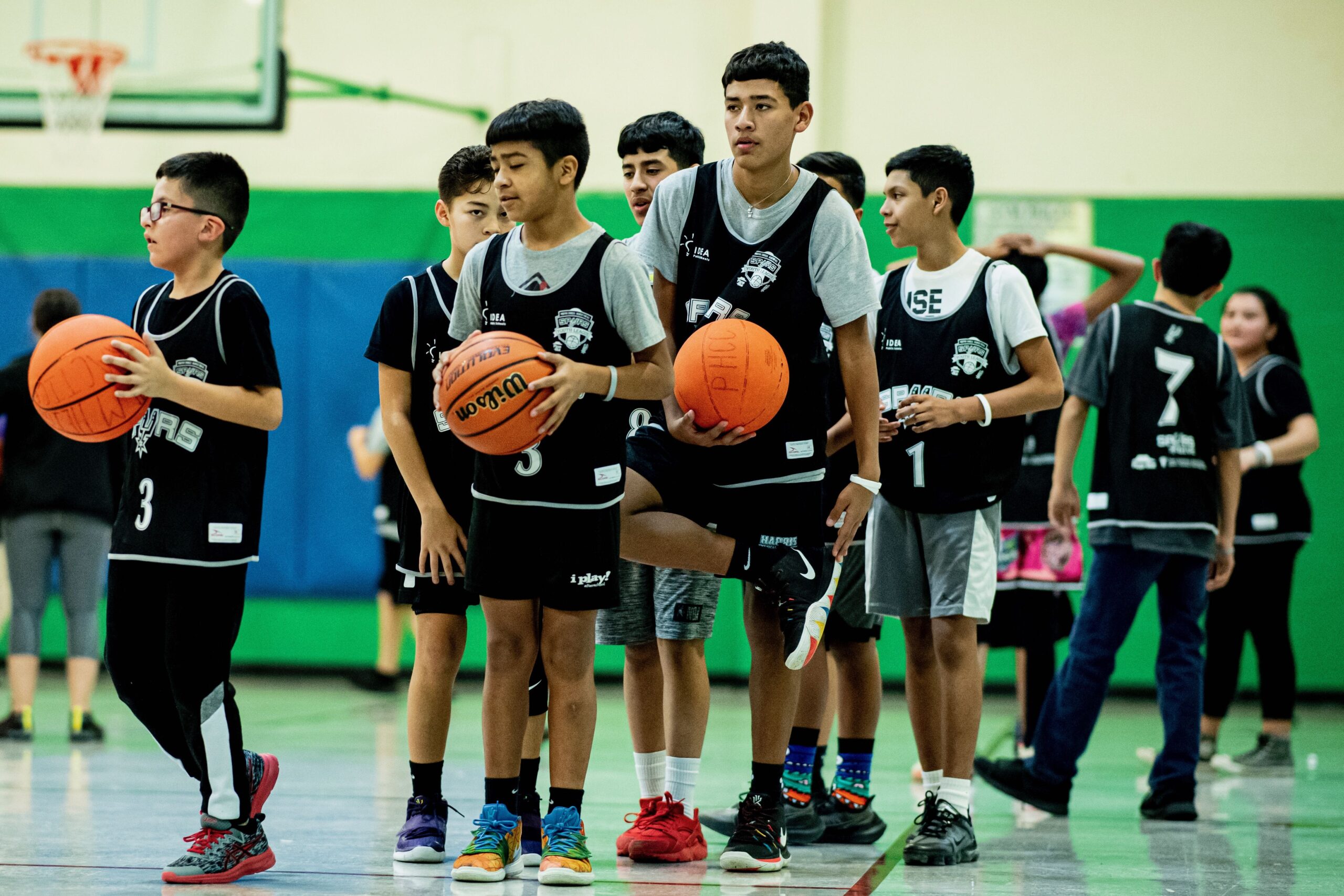 Spurs Youth Basketball League Goals
Support local and South Texas organizations' basketball programs.

Provide a safe and positive environment for all participants and volunteers.

Ensure all coaches receive proper training that includes a segment on encouraging players to have respect for all and to make positive choices

Provide unique and one-of-a-kind experiences, such as special clinics hosted by Spurs players and coaches.

Every participant recites the Drug Free Pledge before each game, demonstrating a commitment to the mission of the league.
Participating Sites: 
Please contact individual sites for more information
Austin Area
Austin Town & Country, Austin, TX, 512.331.0438
Bastrop ISD, Bastrop, TX, n/a
San Antonio Area
Boys & Girls Club of Bandera County, Bandera, TX, 830.796.8109
Floresville Youth Basketball League, Floresville, TX, 210.846.4083 
JBSA Fort Sam Houston, San Antonio, TX
JBSA Lackland, San Antonio, TX
JBSA Randolph, San Antonio, TX
Boys & Girls Club of Beeville/George West/Refugio, Beeville, TX, 361.358.6520
Canyon Lake – Comal Resource Recreation Center, Canyon Lake, TX, 830.964.3003
Barshop Jewish Community Center, San Antonio, TX, 210.302.6820
YMCA of Greater San Antonio:
OP Schnabel YMCA – 210.520.9700
Davis-Scott Family YMCA – 210.532.0932
Westside Family YMCA – 210.433.6391
Mays Family YMCA at Potranco – 210.901.6622
Boys & Girls Club of San Antonio
Mays Family Clubhouse – 210.431.7990
Eastside –
Calderon
Candlewood
San Antonio Parks & Recreation, San Antonio, TX, 210.207.3151
San Antonio Police Athletic League/Edgewood ISD, San Antonio, TX, 210.207.7753
Corpus Christi
YMCA of the Coastal Bend, Corpus Christi, TX, 361.882.1741